"Receiving bodywork from Qilo not only greatly improved the tightness and pain in my elbow but also provided a simultaneous lesson in anatomy that helped me better understand what I could go home and work with on my own. I would recommend Qilo to anyone who is ready to put their body in the hands of someone who is extremely knowledgeable about how people move and who follows curiosity to arrive at solutions that work."
~Alex Saffron
"Qilo's rocking and wave movements resonate through the body, hydrating and loosening. The rocking alternated with muscle activation creates space for learning, strengthening, changing patterns and healing. I have received profound healing of several injuries (rotator cuff, low back and knee) from Qilo's work and encourage anyone in acute or chronic pain to see Qilo."
~Danny
"I have severe scoliosis, and Qilo understands that my goal is not to correct my life-long shape, but to live comfortably within it. We make a gentle and patient team effort to keep me moving without pain. I really appreciate our occasional sessions, and have been pleasantly surprised about our results."
~ Alana Theriault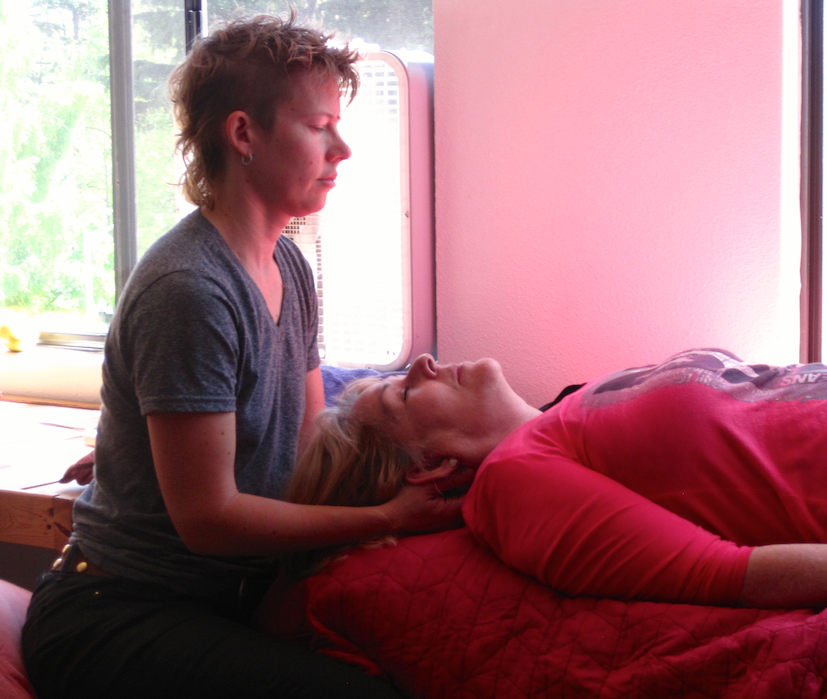 "I am seeing Qilo for chronic pain and stiffness throughout my body. Her ability to grasp all the various kinds and degrees of pain I experience and apply the bodywork in such a precise and fine tuned way never ceases to amaze me. She is brilliant and extremely talented as a body-worker, not to mention her dedication and passion for her skill.
I find Qilo's technique to be very effective and very much in tune with what my body needs in order to heal. I am noticing improvement that lasts and keeps building upon itself, like I have never experienced before. I feel that her calm, kind and caring presence also has a long-lasting supportive and healing effect."
~Sylvia